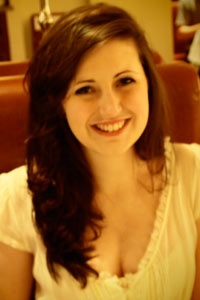 Alexandra Morton UK student
One student starting at Princeton this autumn says it was the incredible facilities at the Ivy League university that clinched her decision.

Alexandra Morton, 18, has turned down offers from four top UK universities – including Cambridge – to study at Princeton, in the US, this autumn.

Morton says it was the breadth of subjects and "incredible facilities" at the Ivy League university that clinched her decision.

The Cheltenham Ladies' College pupil will study for a four-year liberal arts degree, but hopes to major in English literature.

She is one of a growing number of UK students choosing US universities over their UK rivals. Morton says at least 10 of her school friends are also going to be undergraduates in the US this autumn.

"I'll be able to pick a subject that I have not studied before, such as Italian or Russian," Morton says.

She visited some US campuses with her parents three years ago on a family holiday. "Princeton was really impressive. It had a massive library and a beautiful campus. Some of the UK universities have buildings that are spread across cities, Princeton is more concentrated in one place."

The full cost, including tuition and living costs, comes to $60,000 a year (£37,000), but Morton will be in receipt of financial aid, which works out at a 15% to 20% discount.

Morton has lived in the UK since she was 11, but lived in the Middle East and Canada before that. "It is daunting to move, but it is really exciting," she says. "I'll discover a new way of life."